Obituary as printed in the Daily Camera, June 11, 2002, with some corrections and additions
Dr. Edward Louis Rose
June 3, 1909 to June 8,2002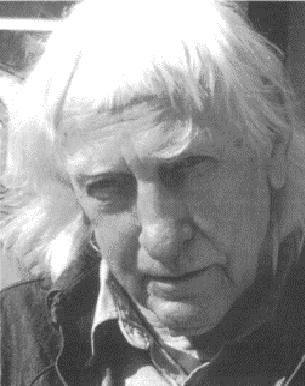 Dr. Edward Louis Rose was born June 3rd, 1909 in Pueblo, Colorado to Carlton and Winifred Higbee Rose. When he was a young boy, the family moved to Berkeley, California, where he graduated from high school in 1927. Edward received his B.A. in Anthropology in 1931 and his M.A. in 1935 in Social Institutions from the University of California at Berkeley and his Ph.D. in Economics from Stanford University in 1942. Edward was a watercolor painter of some note. In the early 1940s several of his paintings received prizes in the California State Watercolor Exhibit, and he had a one man show of his work in San Francicso. On December 31, 1939, he married Evelyn Quintal. In 1943 he became a Private First Class in the U.S. Army and served in the Psychological Warfare Division in both Algiers and Rome, where he became the managing editor of Basic News, a daily newspaper for the Allied soldiers.

Following the war, Edward and Evelyn moved to Boulder, Colorado, where Edward took a position in the Sociology Department of the University of Colorado. In 1949, their daughter Carolyn was born. Edward was the Chairman of the department several times during his 33 year tenure at the University. He also helped to found and was the first director of the Institute of Behavioral Science at the University of Colorado and conducted research in many areas of sociological inquiry. One of his most noted research publications was The Unattached Society, an ethnological study of skid row in Denver. He taught the history of social thought, a popular course in his department, for more than 20 years. He was a pioneer in the fields of ethnomethodology and ethnology, and following his retirement from the university in 1979, he became an emeritus professor. He continued to teach, write, and do research for many years. His last research paper, "A Comparative Investigation of the Semantic Structure of Language," jointly authored with Robert Hanson and Zeke Little, was published in August 2001, when he was 92. He wrote many books following his retirement, including two memoirs about his experiences during the war. He also returned to painting, and completed many hundreds of watercolor and acrylic paintings which were exhibited in one man shows in Boulder, Greeley, and in Germany.

Edward was predeceased in 1999 by his wife of 60 years, Evelyn Quintal Rose [ and by his two brothers, Carlton and Robert.] He is survived by his daughter Carolyn Rose Gimian, son-in-law James Gimian and granddaughter Jenny. In lieu of flowers contributions can be made to the Edward Louis Rose Memorial Fund at the Archvies of the University of Colorado, Boulder. A celebration of Edward's life will be held at the University of Colorado, Old Main, Sunday September 22nd, 1 pm.

---

Back to Ethno/CA News People